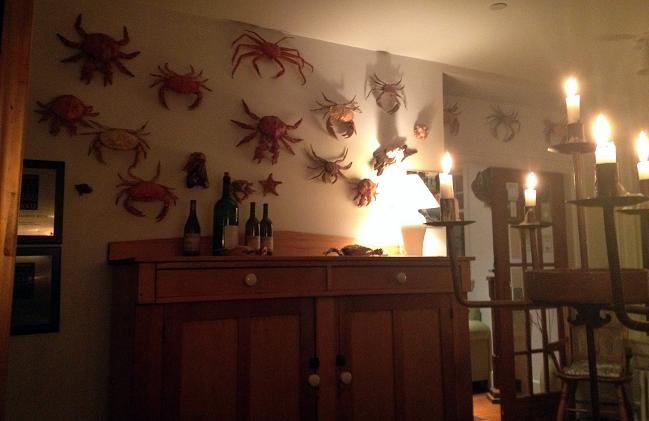 It's been 35 years since The Sooke Harbour House opened on the tip of Whiffen Spit overlooking the Juan de Fuca Straights, a mere hour or so from our province's capital. Owner and slow food proponent Sinclair Philip and celebrity chef Edward Tucson built North America-wide cred by sourcing local, sustainable foods and focusing on clean unobtrusive flavours decades before it became the standard. The Inn has won boatloads of awards (both as a hotel and as a restaurant) and been profiled by every food, drink and travel publication you can think of.
That was then, and this is now. The majority of praise for the South Island institution has grown a tad quiet as of late. Chef Tucson moved onto other projects years ago and according to the spiteful whispers that prickle at the edges of our industry, when he left a lot of the Inn's hard-won reputation left with him.
Neither Crystal nor I had ever been to the Inn during its halcyon age, but we had always kept it in mind as a sort-of "bucket list" type destination. Someday we'd try it, how could we not?