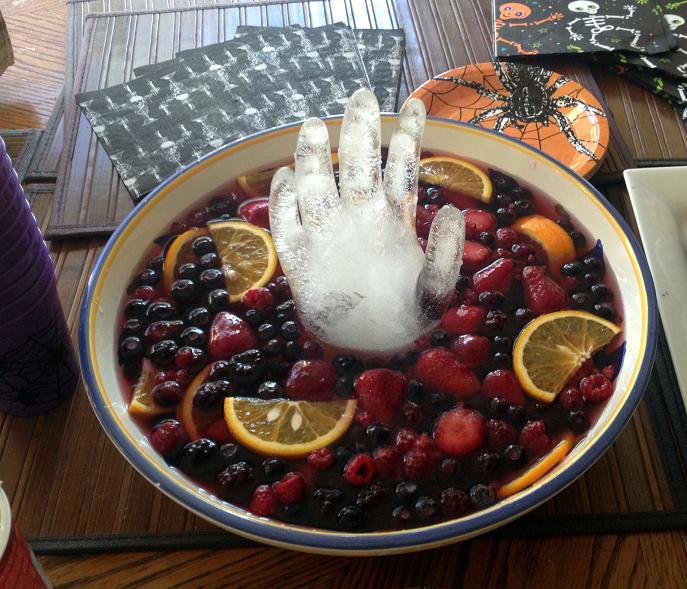 Two Halloween memories from my formative years:
First – Walking into my elementary school dressed in a full-body black cloak, gloves, and intricately painted skull mask (seriously, it took days. Do you have any idea how many pits and cracks line the surface of a skull?) and a demon-topped walking stick that lit up when I tapped it against the ground. I stalked the halls like a boss, scattering kindergarteners and even freaking out some of the teachers. Won first place at the costume competition and the principal had to ask who I was under all that freakish awesomeness before handing me the award.
Second – Every year my mom made a Halloween treat for my class. Or wait, maybe it was just elementary school, or maybe she skipped a year or two. My memories are all messed up… For sure, she made a couple of Halloweens extra special by either baking a large, domed sponge cake with black icing and licorice sticks shaped like a spider, or serving a severed hand punch to my mostly horrified classmates.
My mom, by the way is awesome. Read More