I've been slinging a lot of hash on Quadra Island these last three weeks, and unavoidably a portion of that time is spent doing a whole lot of nothing on the Quadra ferry. WiFi cuts out once I hit the island (I have no Pintrest to crack out on!) so I've started on my 2014 reading list a little early this year.
As with my past lists I've tried to keep things as current as possible, with a focus on local authors, Westcoast themes, and all that jazz. No cookbooks again, I'm saving that fat stack for Christmas time.
So if you happen to find a spare afternoon this summer, forget cutting the grass or weeding the garden. Just be like me this year and let it all go to wrack and ruin. Indulge yourself with a summer cocktail, sprawl in a lounge chair and get lost in a good book.
May I suggest…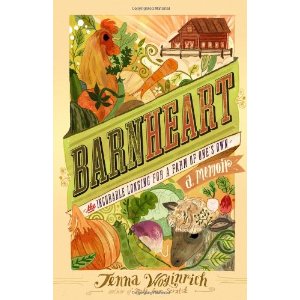 Barnheart: The Incurable Longing for a Farm of One's Own by Jenna Woginrich
Like author Jenna Woginrich, I have always had a fascination with old barns, rural living, growing my own food and generally being farmer-ish in my own know-nothing dreamer way. Unlike me however, Ms. Woginrich took that last step off of the sidewalk and into the fields, making her dream of farming a reality. Every fascinating and often-hilarious stumble of her rural self-education is lovingly recorded in this gem of a book. Have you ever dreamt of raising your own livestock? Turns out, chickens are easy! But sheepdogs can be a nightmare! It's a quick read; I finished it over a sporadic weekend and enjoyed every anecdote-packed chapter.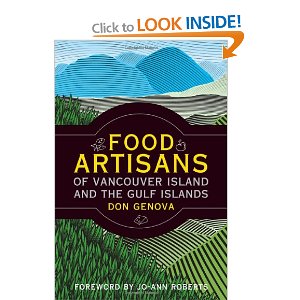 Food Artisans of Vancouver Island and the Gulf Islands by Don Genova
There is so much to eat and drink and talk about food-wise on Vancouver Island, and this little guide is a great resource for anyone interested in doing just that, tourist and local alike. The book is broken into various types of artisan food products, not by geographical location (which is a good idea!) and avoids long lists of wineries and brewpubs altogether (which is a great idea!). Unfortunately, it also avoids a lot in the North Island and Pacific Rim regions… Like pretty much every food book/blog does. The author admits he's conscious of this bias and hopes to work on in later editions, so I won't lose hope! *laughs* It's a great resource for chefs, foodies, bloggers and people eating around our big, beautiful rock.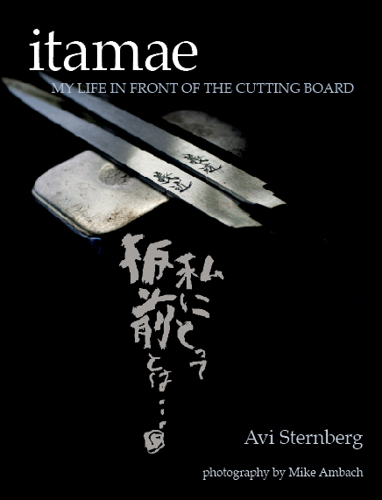 Itamae: My Life In Front Of the Cutting Board by Avi Sternberg
Avi Sternberg's book is the only tome on the list that I haven't been able to read through (it's on order) but I'm confident that it'll be a winner! Itamae chronicles the young chef's journey to Northern Japan and apprenticeship in some pretty demanding, uber-traditional Kaiseki kitchens. It's part biography, part travelogue, part meditation on survival in a completely alien culture. There are even recipes thrown in from the chef's restaurant in Prince Rupert, BC. The impression I got from an excerpt in CCFCC magazine was very good, and I really relate to aspects of Sternberg's story.
The Mushroom Hunters by Langdon Cook
I know a lot of people who pick mushrooms, but never as a primary source of income. I considered the term "professional" mushroom picker to be an oxymoron, considering so many hardcore foragers are anything but "professional" in their attitude. Yet there exists a subculture out there in the deep scrub that takes mushroom picking to some pretty serious (near mercenary) extremes. These are the people Langdon Cook (author of the fantastic Fat of the Land) meets in this gonzo journal of experiences hunting, living, drinking-with and nearly getting attacked-by serious mushroom hunters. Everyone is a character: The pickers (part hippie, part redneck, all gypsy), the sellers (obsessive, entrepreneurial idealists with a hidden shark-like sense of business) and the chefs (well… we all know they're crazy) all show up on this road trip. The stories are entertaining as hell, and really get me fired up for chanterelle season. Bring on the adventure!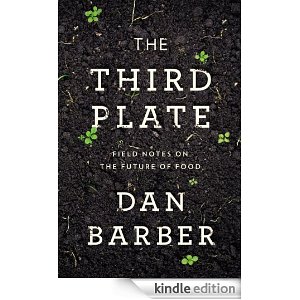 The Third Plate: Field notes On the Future of Food by Dan Barber
What is the future of food? What is sustainability, and how is it realistically applicable to our current industry model? Why has this giant poultry and bovine-filled bullet train jumped the rails, plunging headlong into mad Monsantoville? Will changing our individual eating habits actually effect positive change? Where do we go from here?
All of these questions are tackled head on by award-winning Chef Dan Barber of New York's Blue Hill Restaurant…. First and foremost, I 'gotta stop eating so much steak! Barber's philosophy stems from his extensive travels and back-home experiences with the restaurant's mixed-crop farm. He insists that we can solve our food crisis by scaling back our everyday intake of meat and replacing it with a better representation of the "whole farm" (local grains, berries, legumes and much more vegetables). My quick little overview doesn't do justice to Barber's well-argued position and bucolic prose. You have to read it, and dig the future man.
And while I'm on the subject of books… Check out what I picked up at a second-hand shop on the island:
Home Wine Making (Without Failures) by H. E. Bravery
This tattered little treasure contains over 200 recipes for every type of wine made from every type of fruit, grain and wild herb you can imagine. The copyright says it's from 1958, and the boss cover art can attest to that. Not bad for two bucks!