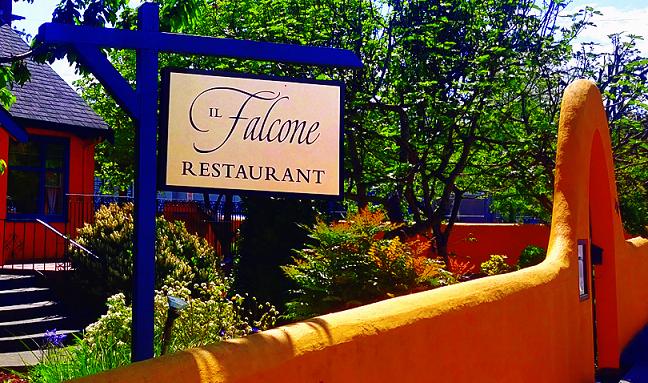 I recently sat down with farmer, philosopher and garlic guru Brent Garstin at his bucolic Comox Valley farm for a secret project that hopefully I'll be able to share in a bit. Brent dropped all kinds of knowledge on me, including where to get some of his award-winning garlic to eat.
Crystal was then gracious enough to pick me up from the middle of nowhere so I treated us to dinner at the restaurant Brent suggested. Neither of us had ever eaten there, but I had high hopes after Brent said, "they do things there the right way, authentic… People that I trust say it's the best in town."
Those people were right.
Located at the end of the main drag in Courtenay and easily spotted thanks to its copious grape vines and nearly-neon orange paint job is Il Falcone. We arrived around six and scored a couple of seats in their small dining room just before the dinner rush hit. On the way by I peeked in the open kitchen and saw a guy laying out sheet after sheet of fresh pasta and knew we'd made the right choice.