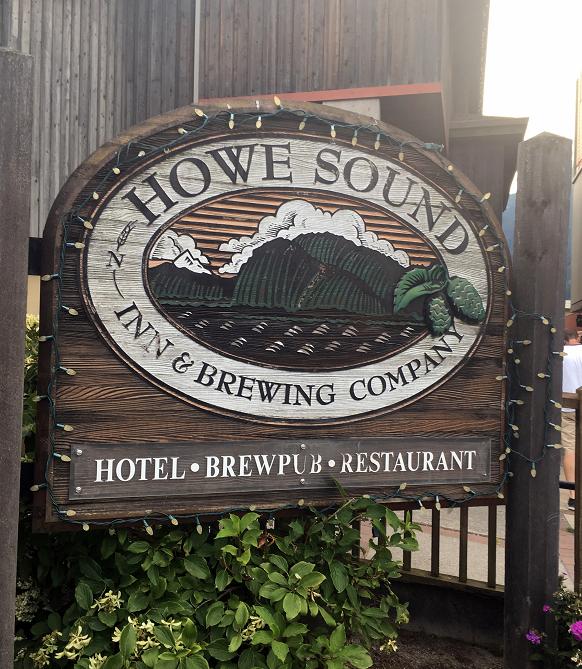 Squamish (or "Squampton" depending on where your allegiances lie) is a small burg nestled in the peaks between metropolitan Vancouver and the bacchanalian circus that is Whistler. It's one of the most jaw-droppingly beautiful places in BC that you can easily visit by car (half an hour from the Horseshoe Bay Ferry!) and if you happen to love outdoorsy stuff like my wife and I do it's a must-visit destination… Except… Well… It's kind of at war.
Y'see it's still a small town, just enough industry to keep it going during the winter and enough summer kids hanging around to run the store while all the tourists pile in. Problem is we're not talking a handful of tourists here. When a sizable portion of metro Vancouver decides to holiday in Whistler, they're all driving up the same highway at the same time to get there. And they're all having lunch in Squamish.
During our entire five day long stay in Squamish we witnessed cooks, servers and baristas battling some of the most outrageous lineups of entitled people we've seen since… Well, Whistler *laughs* But Whistler's veteran hospitality army can handle 'em… Squamish just couldn't seem to hold the line. Nearly everywhere there were long waits for food, dirty tables and panicked bussers, fuming customers and thousand yard stares from beyond the pass. Our sushi restaurant even ran out of rice!
But I said "nearly" everyone didn't I? Yes! One shining beacon of hospitality stood out amidst the cloud of war. It's the biggest, baddest, jam-packed fullest joint in town. The number one recommendation for dinner and post-MTB drinks we got from everyone. Squampton's Generalissimo in the war of hospitality: The Howe Sound Brewpub.