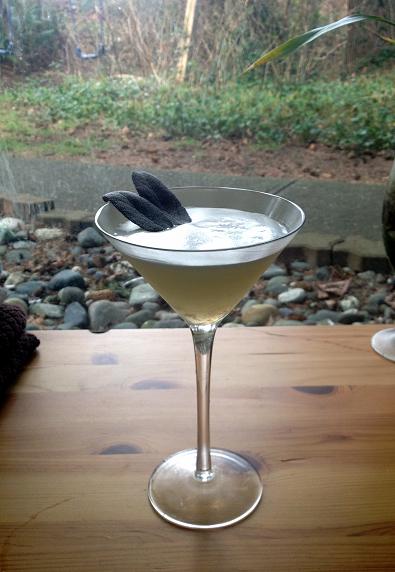 It's now safe to say that 2014 was the year without a winter here on the West coast. I've done my best not to rub it in the face of my Eastern relatives, but seriously… T-Shirts in early February. It's been a good, good year!
Already the fennel, sorrel (more on that in another post!) tarragon and various tough, fibrous perennials are returning to the garden wasteland to stake out their spaces like suburban families awaiting a parade.
The gnarly old rosemary and sage bushes spent the mild non-winter locked in combat for more territory, each trying to stretch wider and taller than the other. I hacked the tops off both of these beasts on the weekend to let the rest of the garden in on the sunshine party, now I've got a kitchen table covered in herbs. The rosemary is no problem, just hang it and dry it out for later use. But what the hell do you do with pounds of sage leaves?
I've already dried a whole bush worth over the winter, and turkey-stuffing season is a long way off… Should I start up a home smudge stick business? Nah, Quarda Island's already got three of those. Seriously, what's sage good for?
The answer (and the problem) is, of course, alcohol. The amazing podcast Let's Drink About It that was featured in my last post dropped this liquid love bomb on the listening public a few episodes back and Gods damn! It's a keeper. The cocktail is called The Lady Sage and features everything I want in a pre-party or tapas-crawl libation: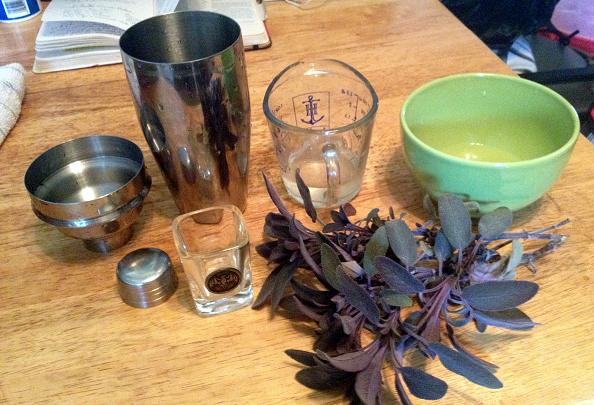 Gin, citrus, egg whites and herbs. It's got it all! Like the White Pine Cove cocktail at The Wolf in The Fog, or Hawksworth's Hotel Gerogia cocktail it whispers clean, herbal and delicious sophistication. This is seriously sexy stuff…Ha! Try saying that three times after a couple 'o these:
The Lady Sage
Ingredients
2 oz. Gin (Try it with Victoria Gin from right here on the Island)
2-3 Fresh Sage Leaves
¾ oz. Fresh Lemon Juice
¾ oz. Simple Syrup (Equal parts hot water and sugar)
1 Egg White
Method
Muddle the gin, sage and lemon in the bottom of your cocktail shaker
Pour in the simple syrup and the egg white, lock up your shaker and dry shake (that's without ice) to get it nice 'n frothy. Add a scoop of ice cubes to the shaker and shake again really hard 'n fast to get it chilled.
Strain into a chilled cocktail glass and garnish with a sage leaf.
Music To Mix Cocktails To:
Art Blakey and The Jazz Messengers – Moanin