Lately I've been neglecting the "drink" aspect of Eat|Drink|Breathe.
No longer! Operation Best Summer Ever has been filled with opportunities to indulge in loads of libations both simple and delightfully complex.
Our latest outing involved sipping bubbly blue cocktails at the Sid Williams Theatre in Courtney, awaiting a show entitled Spin by Evalyn Parry. We scored our tickets by chance at the local bike shop (who happened to be sponsoring the event) while shopping for knee pads and fenders. We didn't know what the play was about, or who Evelyn Parry was, but hey… We hadn't been to a theater in years, and the seats were free!
It was amazing! Hard to describe, but amazing! Have a look:
So that was good fun, but the very next day I fell off my bike on a nasty little trail in Comox and landed hard on a tree. Nothing broken, just busied with a bit of torn up cartilage. The knee pads and fenders didn't help.
So I've been on the mend, relaxing, experimenting with and enjoying variations on a tasty little pick-me-up called Le Bicyclette. It's been described by non-other than Chef Fergus Henderson as "Bracing and bittersweet" and also "a boozy Italian boys' rough drink". I find both descriptions equally accurate and endearing.
It's a simple mixture of white wine and Campari, the bitter Italian aperitif flavoured with herbs and citrus. Traditionally it's an equal hit of each topped with soda water and a twist of lemon, but being used to the edgier Negroni cocktail (a mix of gin, vermouth and Campari) I opted to skip the soda and just pour sparkling wine to the top of the glass.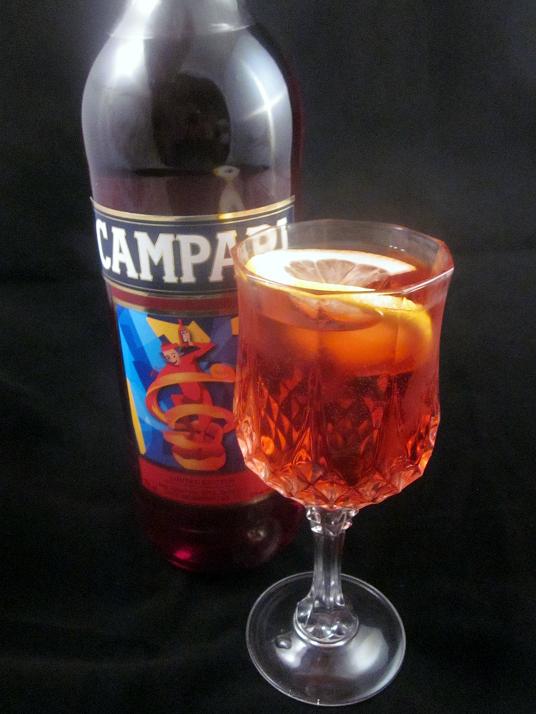 Campari's an acquired taste, and can really turn people off of a drink if it's not properly balanced. So if you're the kind of person that can take a little bitter (think grapefruits, bitter melons, chicory and tonic water) use a dry Prosecco. If you prefer a sweeter drink, go with a sparkling Moscato.
And remember folks, don't drink and mountain bike… Or you'll end up like me.
Le Bicyclette Cocktail
1 ½ oz. Campari
4 oz. Prosecco or other sparkling wine
Lemon twist
Fill a medium-sized wine glass half-full with ice and pour in the Campari, top with wine and give it a good stir. Garnish with a lemon twist and relax.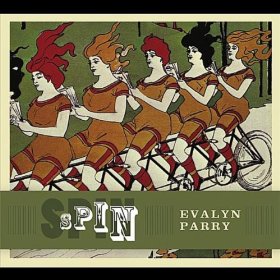 Music To Mix Cocktails To:
Evalyn Parry – Spin