Food has always been intrinsically tied to memory in my mind. I, for whatever reason, tend to recall good eats very clearly and use those moments almost like landmarks in the warped geography of my memories. People who share in my passion for food, who sit at the same table during a great meal, or go on food-related adventures with me get etched in my memories pretty deeply. This goes for people I cook with every day as well as with people I spent sporadic bits of time with… Like my Uncle Wayne.
Uncle Wayne loved to eat. He loved the act, the family brought together around a table, loved the love he got back from the food and from all of us there laughing and carrying on. It was kind of nuts how any meal I ate became better, simply by having Wayne around.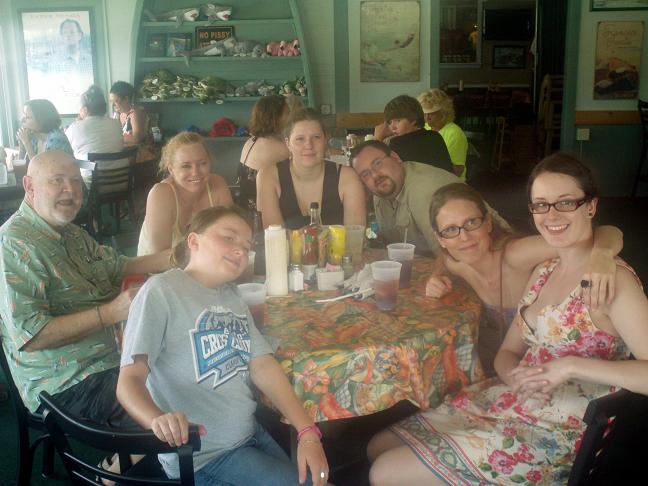 No matter where he was on the face of the planet, my Uncle Wayne could find a good place to eat.
It was uncanny, like he had some kind of restaurant-radar that would lead him (and of course, the rest of us in tow) from one great meal to another. He would just up and say; "Hey, I know this place that does great fish!" or "Y'see that place there? There's your sandwich place."  Did he ever really know all these places from a past lunch or dinner? Or did he possess some innate feeling for good food? I dunno.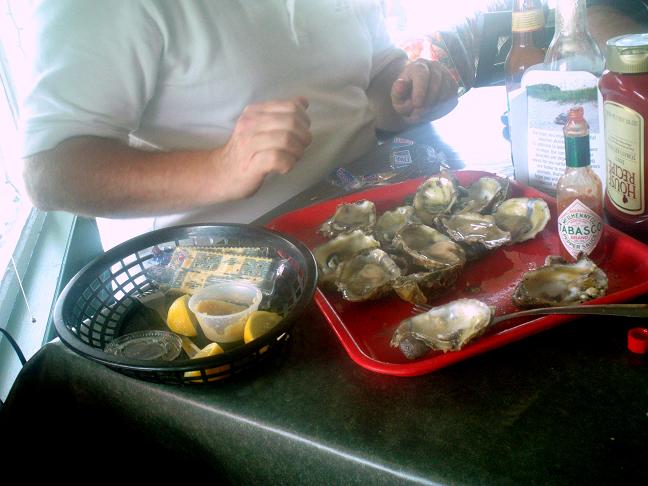 It was Wayne that taught me how to properly select, season and swallow raw oysters:
"One bite's great, two's not bad, three's a chore. Lemon, and Texas Pete's hot sauce. Tabasco's fine. Cracker's are optional *laughs*"
His wisdom and deft guidance came in handy when the family convened in 2011 at a beach house in Florida and my cousin Ian, Wayne and I ate every oyster in Apalachicola. That was a great afternoon.
Later that week he introduced me to grits and fried green tomatoes (believe the hype!) both of which would become favourites of mine. The way Mary Jane cooked my grits the morning before I left for home was so perfect… Someday I'll figure out how she does it.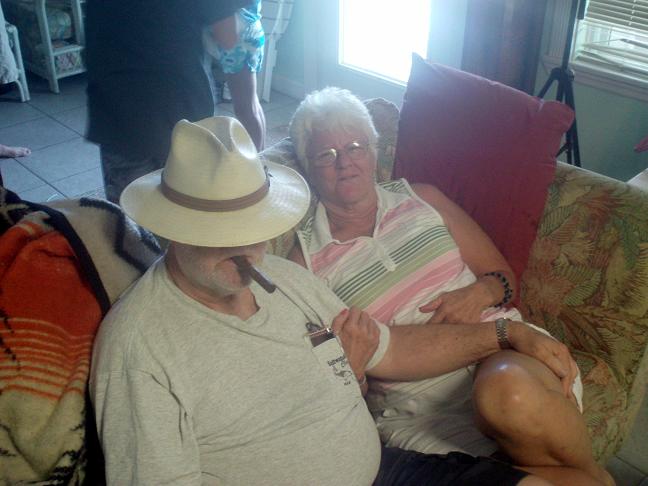 Wayne left the table this week. His presence, his passion, his limitless sense of humour and schoolyard mischievousness will be greatly missed.
They say that when someone you love passes away you should focus on the good times. Re-live the happier moments you spent with them, not only to pay tribute to their memory but also to help deal with the sadness of mourning. Well, with Wayne that is easy… All we had we're good times.
He lived his life exactly like he wanted.
Goodbye Papa Bear.
Big love and condolences to MJ, Ernie, Johnny, Denise, heck, all our kin in Florida during this time of great loss. Thank you for keeping us here in the Northwest up to date via Judy in Ontario and through Jay's Facebook messages. We are always thinking of you.