"I like a good beer buzz early
in the day,
And Billy likes to peel the
labels
From his bottles of Bud and
shred them on the bar.
Then he lights every match in
an oversized pack,
Letting each one burn down to
his thick fingers
Before blowing and cursing
them out."
– Wyn Cooper
It's already shaping up to be a fine sequel to "Best Summer Ever" out here on our smoldering geo-satellite orbiting the West coast. It's been month-long stretches of sun so intense that when it clouds over for a momentary hour we all get twitchy and morose while our lawns whisper a prayer. This, my friends, is happy weather. Beer drinking weather!
It is time again for my (now annual) Summer Beer List: Ten BC brews that I've personally enjoyed the company of and want to spread the word on. Most are recent arrivals to liqour store shelves with a couple classics that I've just never got around to trying. All are from BC, all are freakin delicious and all pair nicely with grilled grub and various summer activities.
2015 Summer Beer List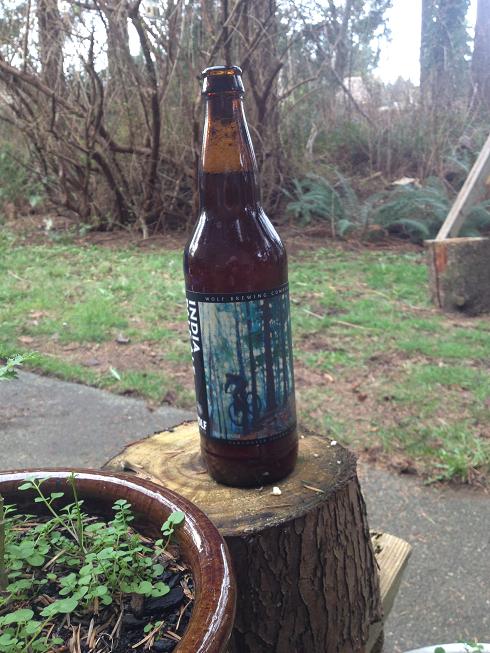 Bear Bait India Pale Ale (Wolf Brewing Co, Nanaimo, BC)
Good west coast IPAs are all about having the malty body to back up their over-hopped bitterness and this tasty number from Nanaimo strikes that perfect balance. It starts with aromas of peach before dropping the big malty bass. The sizzling treble of the hops rises, dips and harmonizes like a Zeppelin song and finishes very smoothly with a hint of pine and peat.
Best Enjoyed: After scoring a perfect set of knee pads at the local mountain bike swap.
Blonde Ale (Tofino Brewing Co, Tofino, BC)
It was hard choosing between Tofino's equally majestic Fogust Wheat Ale and this one, but availability won out. That and I've already stacked this list full of wheat beers! *laughs*Anyway, the blonde ale belongs here because it's light, fizzy, biscuity and delicious with a super clean aftertaste; everything I want in a pre-dinner beer!
Best Enjoyed: While you fire up the camp stove and make the neighbours jealous!
Dark matter (Hoyne Brewing Co, Victoria, BC)
All my friends have gone over to the dark side, so it was about time I followed suit. Despite looking like a syrupy porter this dark ale has a surprising lightness and hoppy bite that keeps you coming back even on a hot day. Smooth caramel, chocolate and raisin flavours swim in these murky depths but never overpower or gum up the palate. Great recommendation by Sean!
Best Enjoyed: Slowly at The Wolf In The Fog while you contemplate how the hell they pickle a watermelon rind.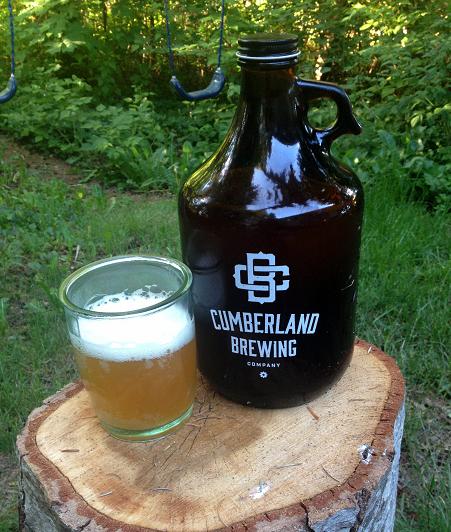 Forest Fog Wheat Ale (Cumberland Brewery, Cumberland, BC)
I wasn't going to include this one 'cause it isn't available in stores, but after a couple drinks and a spirited debate with Crystal I decided to screw my own imaginary rules and plug (once again!) my favourite beer of 2015 from my favourite brewery on Vancouver Island. It's light and smooth, with aromas of banana bread, oranges and awesomeness.
Best Enjoyed: On tap at the Cumberland Brewery accompanied by a Rider's Pizza.
Light Side of the Moon (Moon Brewery, Victoria, BC)
Anyone who is a fan of Driftwood Brewery's legendry Fat Tug IPA will be excited to learn that Moon Brewery has a session lager that shares many of Tug's best features but is even easier (and cheaper!) to drink! Big lemon, orange and lychee notes float on a cloud of easy-drinking fizz with a nice sharp finish. This is going to be my go-to beer for this Augusts' MTB holiday!
Best Enjoyed: After (hopefully) not dying on the catwalks at William's Lake.
Steampunk Dunkel (Longwood Brewery, Nanaimo, BC)
Dunkelweizen is one of my favourite words to say out loud and my favourite type of dark beer. Longwood has a brand new Dunkel that includes more than four different types of malts that… um…. errrr… Well I don't really know what's up with that, but the beer sure does taste good! Smoother and less sweet than most dunkels, this punk packs a big coffee flavour and freakin cool label art!
Best Enjoyed: Celebrating a return home from the local junk shop with a backpack full of Elvin Jones LPs.
Sun Kissed Tea Saison (Deep Cove Brewery, Vancouver, BC)
If Wheat beers are my new favourite family of beer, then saisons are a close second. The most intriguing I've had lately is this Deep Cove joint flavoured ever-so-lightly with rooibos tea leaves. The result is super peachy and refreshing with just a whisper of the tea to smooth the finish.
Best Enjoyed: While lashing twine around this year's crop of farmer's market tomato plants. They're crumpling under the weight of so many little tomatoes!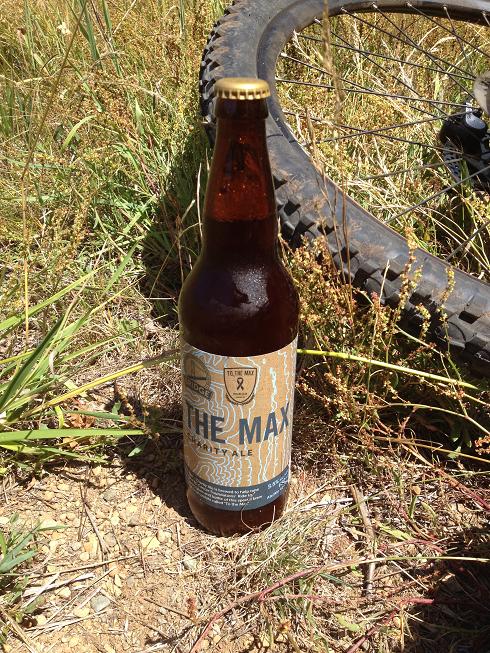 "To The Max" Charity Ale (Bridge Brewing Co, North Vancouver, BC)
This is a tongue-slapping, rustic ale full of grapefruit and orange peel flavours has a neat little story behind it: The brewery will donate $1.00 from every bomber or glass of its special brew to a team of local cyclists called To the Max who are competing to raise money for cancer research in the 2015 Ride To Conquer Cancer. This is a very limited run and once they sell out, they're done, so nab one now! You'll enjoy a finely crafted beer and help a good cause.
Best Enjoyed: Alongside a stack of sriracha-flavoured Pringles, 'cause ye Gods! They are the best thing ever.
Transmutation Belgian Specialty Ale (Category 12 Brewery, Victoria, BC)
Now for something completely different! This ruby red ale is malty, hoppy, yeasty and generally boozy and unbalanced as all get out. And yet… this obscenely alcohol-forward tripel works! It's got subtle pineapple, raisin and pepper notes, a big fat, not-too-sweet booty and a slightly sour finish. Definitely made for sipping.
Best Enjoyed: After tearing all the carpet out of your living room in preparation for new floors!
Woodland Witbier (Coal Harbour Brewing, Vancouver, BC)
Last but not at all least is this zingy Belgian-style wheat beer from Coal Harbour. Big orange peel and yuzu flavours with hints of coriander and Sichuan pepper (seriously!) finished with a touch of bitterness to make it crazy refreshing. This beer was made for hot weather!
Best Enjoyed: Sitting on driftwood, staring at the point where the cloudless horizon meets the sea.
Crystal and I are heading out on our summer camping/mountain biking adventure into BC's Caribou Coast, where I will indulge in many of the aforementioned brews and probably forget to post anything for quite a while… So I apologize in advance.
On the plus side, there's lots of summer left to try all the beers I wanted on this list, yet never got a hold of. Like Moon's Hip As Funk Pilsner, Steel & Oak's Smoked Hefeweizen and Driftwood Brewery's limited Obscuritas Dark Sour.
I promise I'll link this post up when I get a minute… Hey, I'm on holidays man!
Cheers!