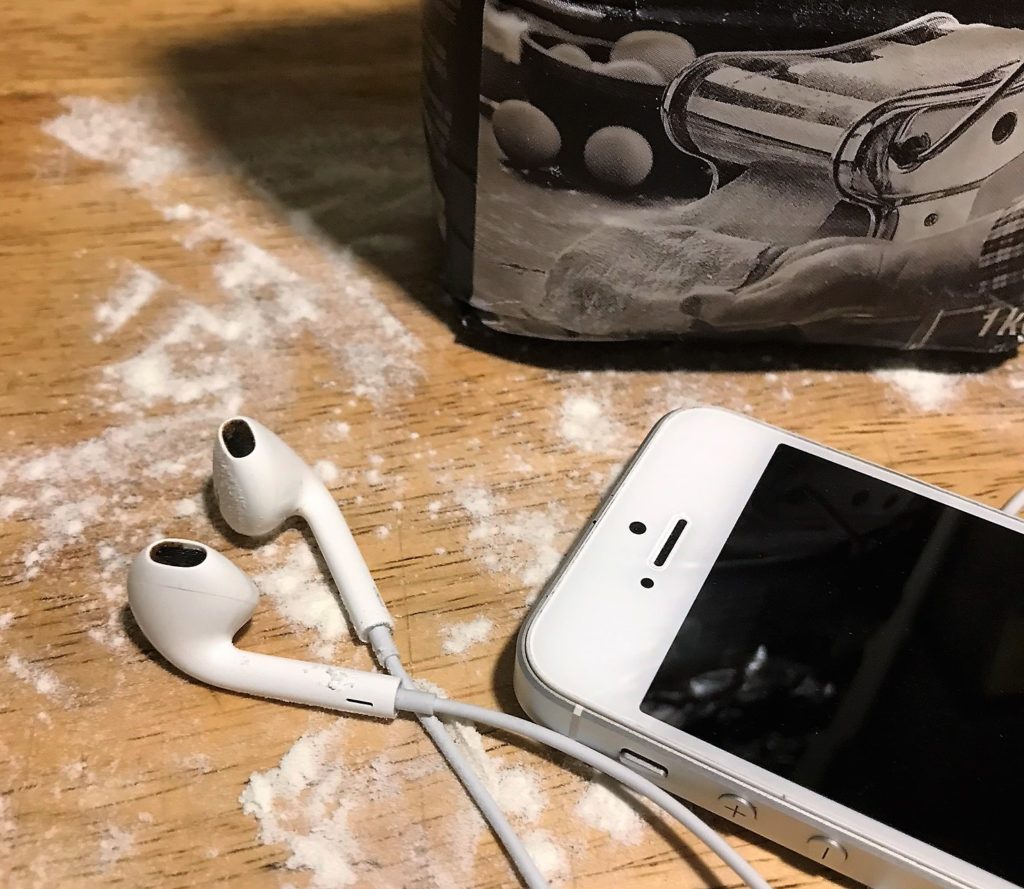 I know what you're thinking; "Post-Holiday Gift Guide" sounds like an article that took a little too long in the oven, maybe a deadline or two got missed and now it's past time to be of any practical Christmas shopping use. Well, I assure you dear reader that I've got a good reason why you're reading this now instead of a week or two prior to the holidays, just stay with me.
It could easily have been a case of late posting, 2019 has been a crazy year for me: I got published in both a cookbook and a magazine, became an uncle, got the big promotion and spent months re-jiggering our kitchen, learned how to be a leader and in general spent most of my waking hours focusing on work instead of this website… Sorry about that.
One of the big stabilizing factors in my new, more frantic lifestyle has been my daily bicycle rides to and from work and the audiobooks that accompany them. During the course of this year I have listened through countless books of various genres and have collected a list of the finest food-related finds for those of us who happened to receive an Audible Membership or an Amazon gift card for Christmas.
Of course you can order a paper copy of any of my recommendations and just use your eyes like a proper bibliophile. They're all great reads, made just a little better with a really nice narrator.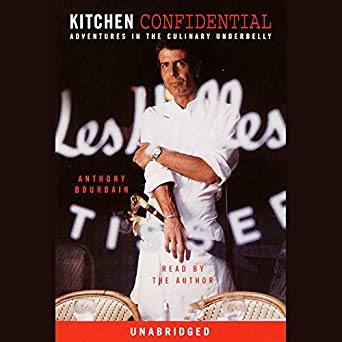 Anthony Bourdain – Kitchen Confidential
I don't need to go over how important or special this book is to members of our industry any more than I already have. Uncle Tony's book was one of the catalysts of my and many other chef's careers and still stands as one of the greatest books on food, the cooking of food professionally and the rigours one endures when cooking as a living. Tony himself takes us through the audio version and makes the journey through his checkered past so much more personal. I listen to a snippet of it nearly every day.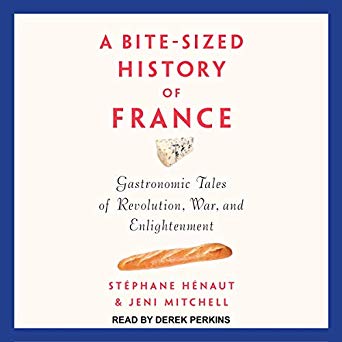 Stephane Henaut and Jeni Mitchell – A Bite-Sized History of France: Gastronomic Tales of Revolution, War, and Enlightenment
This light, witty and endlessly engaging book is broken into a series of podcast-length chapters detailing a portion of France's history and how it has been affected by a certain food product or vice-versa. Starting as far back as the Gauls and ending with the emancipation of Algeria such pairings as cheese and Catholicism, apples and the Norman conquest even France's complicated love of couscous are chronicled. Great for fans of both food and history!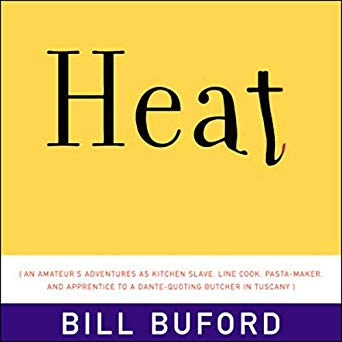 Bill Buford – Heat: An Amateur's Adventures as Kitchen Slave, Line Cook, Pasta-Maker, and Apprentice to a Dante-Quoting Butcher in Tuscany
A kitchen memoir with a really good sense of flow, a near-mythic journey, a cast of characters so big, beautiful and weird that you can't help but get sucked in. What a story! Industry legends Mario Batali, Marco Pierre White, the titular Tuscan butcher and a dozen more work poor 'ol Bill like a rented mule then spill all their best anecdotes after shift. Its really fun reading for anyone in our industry, even if you think the chefs featured are human garbage.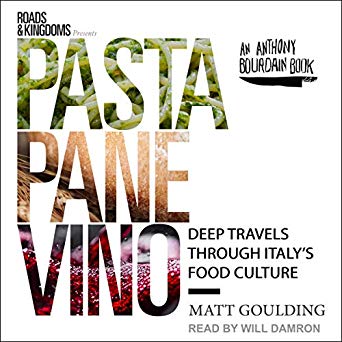 Matt Goulding – Pasta, Pane, Vino: Deep Travels Through Italy's Food Culture
I listened to this as a follow up to Buford's book, my head already swimming with luxuriously-voweled Italian pasta names and romantic notions of Tuscan country life. This kept that fantasy rolling by taking me, the reader through the whole of Italy's culinary hot spots and telling both the history of food in each region and how the scene has evolved into the modern age. It's a pretty good travelogue peppered with lots of shameless food/word porn.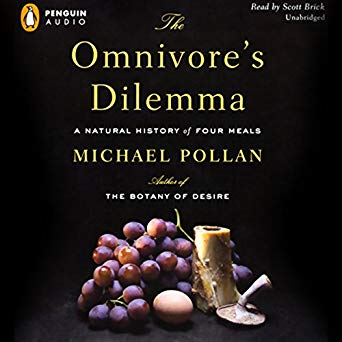 Michael Pollan – The Omnivore's Dilemma
I remember picking up and quickly putting down Pollen's seminal 2006 book year ago and never thinking much of it. With a couple extra Audible credits in my virtual pocket I figured I'd give it another shot and I'm glad I did. Somehow having Pollan's quasi-prophetic pronouncements on the future of food narrated to me took me farther into the book than my eyes ever would. It's not a celebratory book by any stretch, but it's important to get a more measured view into the North American food system now and then.
Merry Christmas and a Happy New Year from EDB!!!