If I had to list my favourite summer food experiences, eating blueberries right off the bush would definitely be in my top five. It's right up there with the smell of fresh peaches and backyard BBQs, the taste of a good saison and picnicking amongst goats. Yes my friends, the only thing better than a blueberry is a blueberry baked into a muffin… And the only thing better than that is a muffin that I didn't have to make.
My wife Crystal is a phenomenal cook/baker and occasionally graces our kitchen table with piles of weekend pancakes, cupcakes and yes, muffins! She's especially fond of tinkering with this blueberry recipe and after surprising me this week with a plateful of 'em when I got home from work she proudly pronounced them perfected. Alliteration!
Her secret (aside from good looks and talent) is the small current-sized summer blueberries that you can get here in Black Creek and the Comox Valley at U-pick farms or harvested from the tippity-tops of the Strathcona Mountain Range. They're may be smaller than the average blueberry, but pack twice the flavour and stay strong during long stretches in the oven without any leakage.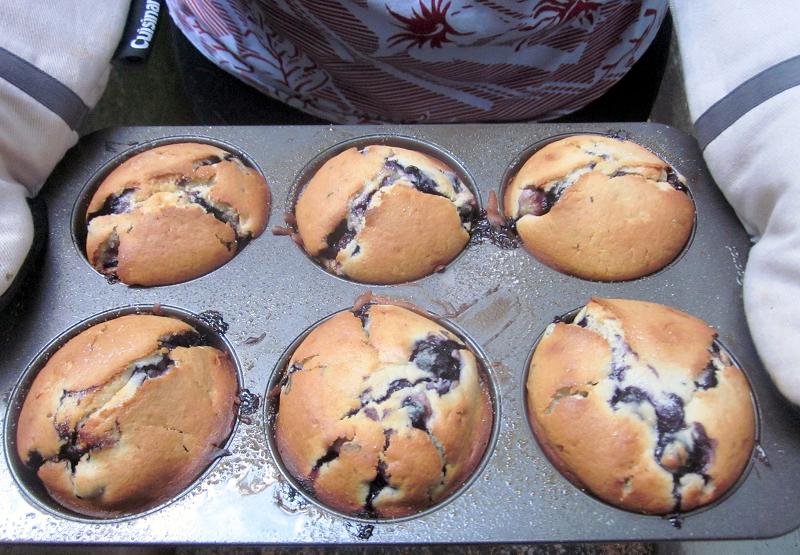 The rest is a basic muffin recipe that has been refined over a couple 'o years from some long-lost Google search to the perfect ratio of this-to-that. It's got a great texture, perfect balance of savoury-sweet, bit of a crunch and can be made successfully made into mega muffins or minis without any change to the recipe.
Crystal's Blueberry Muffins (Makes approx. 10-12 medium-sized muffins)
Ingredients
1 ½ cups (190g) of All Purpose Flour
¾ cup (95g) White Sugar
1 ½ Tsp. (6g) Baking Powder
½ Tsp. (2g) Baking Soda
½ Tsp. (4g) Salt
1/3 Cup (80ml) Melted Butter
1 Egg
1/3 Cup (80ml) Buttermilk
1 Tsp. (5ml) Vanilla Extract
1 ½ Cups Fresh Blueberries (I went back to weigh the blueberries and Crystal yelled at me that, "No home bakers weigh their ingredients!"… So I'm leaving this one in cups)
Method (Pre-heat your oven to 400˚F – 200˚C)
Mix the flour sugar baking powder, soda and salt together in a large bowl and set aside. In a separate bowl whisk together the butter, egg, milk and vanilla extract until smooth and slowly add the wet mixture into the dry one, whisking gently to combine.
Fold in the blueberries with a spatula and try not to clump 'em up together too much: Everyone deserves an equal berry-to-muffin ratio. The finished batter should be thicker than a pancake batter but liquidier than bread dough. If it's too thick add a ½ cup of water slowly while whisking to get it right.
Pour into a greased muff tin (an ice cream scoop helps with this) right to the edges and bake in the 400˚F oven for 20 minutes or until golden and a toothpick inserted into the middle of a muffin comes out clean.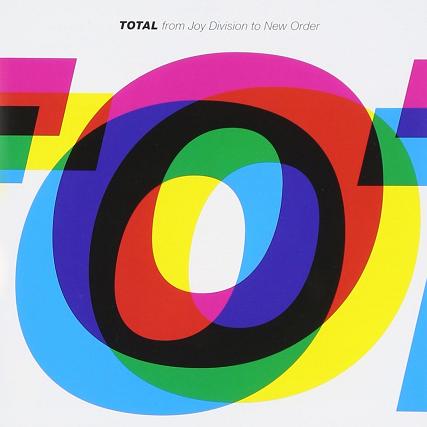 Music To Bake Muffins To:
Joy Division & New Order – Total