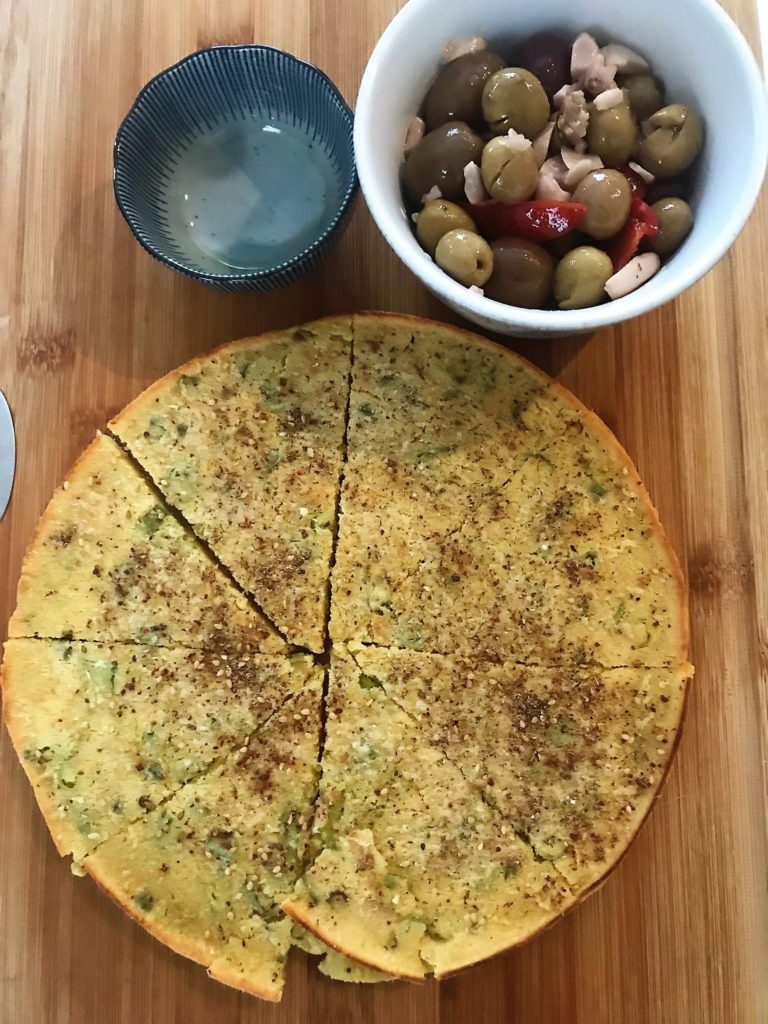 I recently did a talk at Berwick about the history, biology and nutritional value of legumes and wanted to punctuate the talk with a snack made entirely of Fabaceae. Not willing to subject the residents to a black bean slider or yet another variety of hummus I opted to buy a bag of chicpea flour (Besan) from the local Mega-Lo-Mart and set to researching a dosa or roti recipe to accompany my talk.

What I ended up on wasn't Indian at all but a recipe from the Ligurian Coast of Italy called Farinata or alternatively Socca depending on which end of the boot you're on. It's incredibly simple to make and the chicpea batter adapts it's neutral, somewhat nutty flavour to many types of seasoning from fresh rosemary to chilies to (my favourite) a bit of Lebanese Za'atar.

The only things to note are the long period the chicpea flour must soak to properly absorb the water (an hour or more) and the choice of cooking vessel: Traditionally copper pans sizzling in an open wood-fired oven to keep the heat blistering and even. It is said this was inspired by how the Roman Legionairies would cook upon their shields. Any well-seasoned metal pan will do, but I caution you to choose one with low or sloping edges to make the removal of said socca easier after cooking.

This is a beautiful post-lunch, not-quite-dinner snack that pairs well with olives, roasted peppers, artichokes and a crisp white wine.

Chicpea Flour Pan Bread (Makes one loaf, serves 2-4 people)

Ingredients
⦁ 1 1/2 cup (200g) Chicpea Flour
⦁ 1 1/2 cup (350ml) Water
⦁ 2 Tbls (30ml) Olive Oil
⦁ 2 Tbls (13g) Green onions (thinly sliced)
⦁ 1 Tsp (4g) Salt
⦁ 1 Tsp (2g) Cumin Seeds
Method (pre-heat oven to 250C or 475F)
Whisk all ingredients into a non-reactive bowl until smooth and let sit for an hour or more before you bake.
Pull out your favourite metal pan (about the same diameter as a cake pan) and douse it with 1/2 Tbls of olive oil. Rub it in well and fire into the oven to pre-heat for 12 minutes. Strap on some heat-proof gloves and pull it out. The pan should be slightly smoking when you remove it, this is perfect!
Quickly pour in the chicpea flour mixture and swirl it to form a single, 1/2 inch pancake-like layer then fire the pan back into the oven for 13-15 minutes.
Remove the pan from the oven and let it sit for 1 minutes before scooping the bread out. While it sits, brush a bit more olive oil ontop and sprinkle with some za'atar then cut and serve the bread immediately.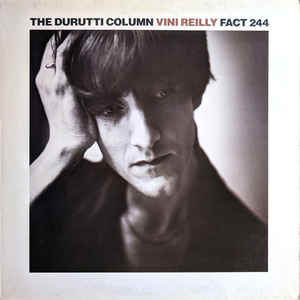 Music To Bake Socca To: The Durutti Column – Vini Reilly (Pick it up Here @ Amazon)