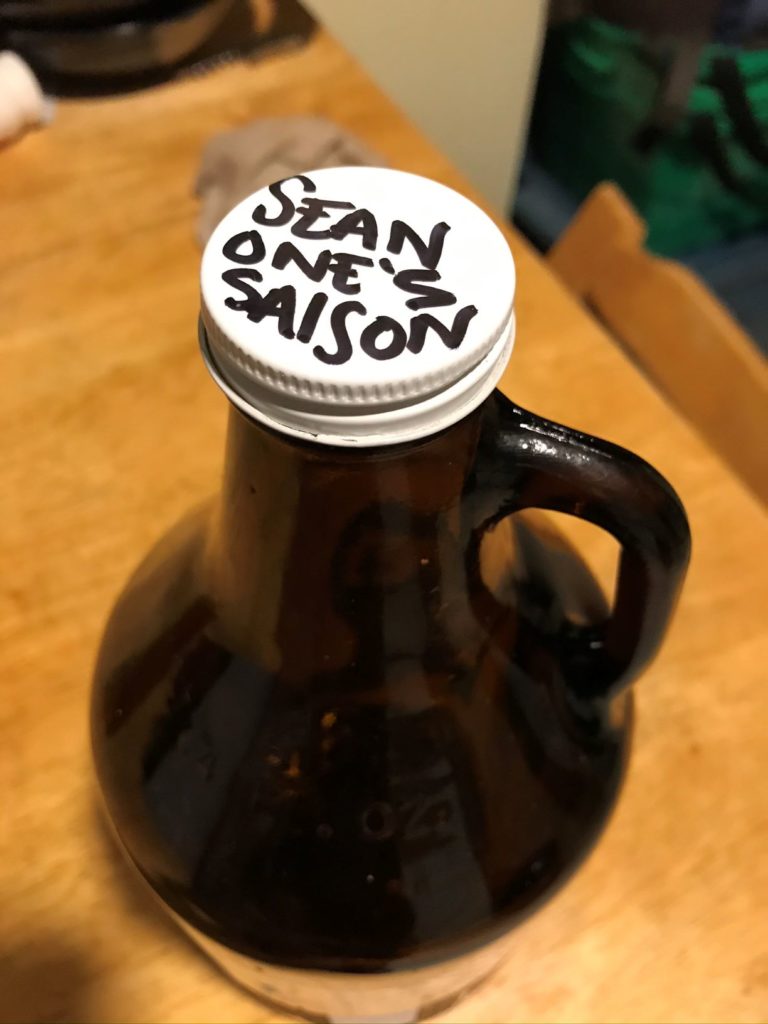 I don't need to tell anyone 2020 was challenging year, we all felt it in one way or another. People got sick, whole countries burned both literally and metaphorically, our industry got trashed, lots of things went wrong. The subconscious weirdness of the year weighed on everyone and by early fall I was becoming as much a psychiatrist to my crew as I was a chef.. Life on the front lines.
Amidst this chaos my wife and I bought a house. We'd been planning it for years and the perfect fit just happened to pop up. The final months of Armageddon included packing, moving, screaming cats and learning all about house insurance. Oh, and the holidays, lots of fun.
I drank a lot of beer last year. I think a lot of people drank a lot last year. It's not the best tag line for a post, but here we all are. I tried to do my best to keep my pandemic imbibing under control, and I think I did a pretty good job. I did make friends with a handful of new beers that are worth discussing.
My pandemic palate has once again evolved: Sours and "wild beers" are mostly dead to me. IPAs are back on the menu now that some brewers know how to temper their hop content. German-style session beers are all I want and unbelievably I'm getting int stouts.
I'm grateful that we're okay and most of my close friends and family are healthy and employed. I know there are lots of people out there struggling to piece their situation back together. To them I raise a glass in solidarity and toast their strength. We will endure!
Bird's Aren't Real Wild Farmhouse Ale – Raven Brewing (Abbotsford, BC)
Because I review beers in alphabetical order the first up is definitely the weirdest. Raven released this wild fermented ale (remember how I said they were dead to me?) last winter and if you are lucky enough to spot one I highly recommend it. Half way between a hazy IPA, a saison and a gose, this fizzy and funky draught has a big body and a sharp sour finish that is tempered expertly with a subtle saison spice. It shouldn't work but it really does!
Ethereal IPA – Tofino Brewing (Tofino, BC)
I'll drink anything Tofino brews, especially when it's a hazy IPA! This light and powerfully fruity brew is the polar opposite to their face punching "Hoppin Cretin" West Coast IPA and focuses on subtlety of flavour and lightness of finish. Lots of tropical pineapple and citrus notes, a big bready body and a light and not very bitter goodbye make this a perfect beer for storm watching season.
First Press Coldbrew Coffee Stout – Steel & Oak Brewing Co. (New Westminster, BC)
I freely admit as a record fan that I picked this one up for the label alone as was pleasantly surprised by how much I loved what was in the can. Coffee stouts have been a thing for a while but I usually avoid 'em due to either their cloying sweetness or washed out lack of flavour. This stout has neither, in fact it is one of the most powerful first sip experiences I've had in ages. The initial espresso bean-coldbrew bang that hits you first is staggering, followed by a nice caramel body and slightly bitter finish. It's a really fine stout, coffee or not and I think that might be why I love it so much.
I recently learned that S&O have an even more powerful (8.8%) sister stout to this one called (what else) Second Press. Can't wait to try it out!
Huft Gold Pilsner – Four Winds Brewing Co. (Delta, BC)
Mid-last year I'd had it with all the fancy beers with fruit and gruit and hops from a single strain imported from the moon and all the freakin hipster bullshit. I wanted, no I needed an easy session beer that was high quality and completely free of pretension and by the brewing gods I got it in Four Wind's German-style pilsner. Light, floral and bittersweet, this pils is a solid choice for afternoon drinking and unlike many of the pics on this list can be sessioned instead of one and done.
Nuclear Weapons Free Zone IPA – White Sails Brewing (Nanaimo, BC)
White Sails is lowkey becoming my favourite brewery, which makes sense as they are known as IPA specialists and I've been slowly becoming more and more enamoured of the iconic WC beer style. The reason why I'm coming around is due to the light touch this Nanaimo brewery brings to it's hops and generally light-medium body they give their beers. NWFZ is a perfect example of this: Light body, light hops, lots of tangerine and tropical fruit flavour and a mysterious floral/herbal aroma that lingers in the finish. It's not quite a hazy IPA, but it's not a scary WC IPA either. It's a high-powered mutant of some kind never even considered for mass production. Too weird to live, and too rare to die.
Damn, my cat ran away… Hand me another beer.