The next time you are wandering 'round the supermarket, or the farmer's market or wherever you get your produce from, take a minute and smell a peach. Get your face in there and breathe deep! It sounds dirty and yeah people are going to give you weird looks, but trust me, you 'aught to smell a peach now, when they're at their most luscious. It's the smell of summer.
Then buy that peach, take it home, and grill it.
All of the mysterious sweet 'n gooey taste and texture of ripe peaches become enhanced when they are grilled. High heat caramelizes the natural sugars, concentrating them, and the gentle smoke of the charcoal imparts whole oceans of complexity. It's good stuff that charcoal. What better way to showcase the most summery of ingredients than torturing it into deliciousness with that most primal, summery cooking method?
Yeah, summer is all about picnics and beach fires and eating with your hands and forgetting napkins and looking really stupid with food in your facial hair and so this recipe is all about that. Eating little nibbles of contrasting seasonal food with your hands. I've grilled some peaches, hit the farmer's market, nabbed me some dandelion leaves (yeah, you can eat them!) and set both upon a sea of rippling prosciutto. It's an ultimate summer antipasto!
Oh, about those dandelions… They're really bitter. Really, really, crazy bitter. Even after being tossed with a sweet little dressing they're a bit of an acquired taste. No worries if you're not a fan of bitter, just substitute the dandelion with some peppery arugula.
Grilled Peaches with Prosciutto and Bitter Greens (Serves 2-4)
Ingredients
3 Medium-sized Peaches (washed, cut in ½ and pits removed)
1 Tbls. (15ml) Olive Oil
2 Tbls. (30ml) Freshly-Squeezed Orange Juice (roughly ½ a small Navel worth of juice)
2 Tsp. (10ml) Honey
Pinch of Salt
1 Large Handful of Dandelion or Arugula Leaves (approx. 30g, washed and stemmed)
3 oz. (90g) Prosciutto (roughly torn)
Method
1.       Heat up your charcoal to 'screamin hot! If you have a push-button BBQ, turn your heat to med-high, or hot enough that you can only hold the palm of your hand over it for 3 seconds. Oil up your grill, season the peaches with a pinch of granulated sugar and place them on the grill, directly over the coals, flesh-side down. After 2 minutes, use a spatula and check how dark they've got. If they've picked up their first set of grill marks, turn them 90˚and continue grilling another 3 minutes. Flip them over and grill the skin-side for 3 minutes. Carefully remove them from the grill and let them cool to the touch.
2.       Whisk up the oil, orange juice, honey and salt in a small bowl. Cut the peaches into bite-sized portions and place into a large bowl with the bitter greens. Gently toss the peaches 'n greens with the dressing.
3.       Arrange the torn pieces of prosciutto, peaches and greens around a large plate. A bit here, a bit there, no pattern, just natural and rustic. Enjoy with a nice chilled glass of Prosecco, and a stack of napkins.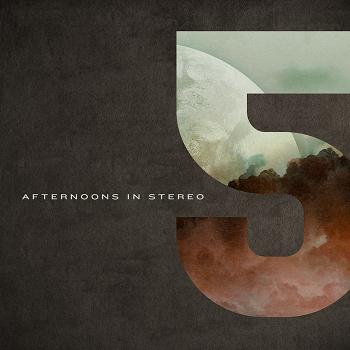 Music To Cook This To:
     Afternoons In Stereo – 5