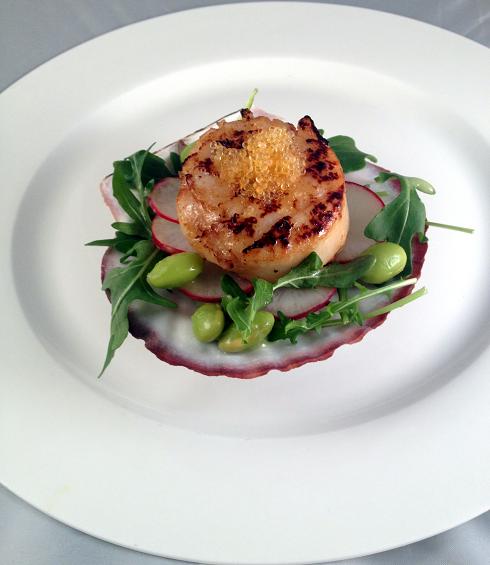 Massaging fresh Pacific Scallops with white miso and sake is a great way to add an extra savoury-sticky layer of flavour to their already dazzling natural sweetness and a quick sauté in butter takes it over the top. The accompanying salad utilizes flavours I learned back in my Wasabiya days that play well with scallops plus add a much-needed, butter-cutting citrus bite.
Everyone thinks that the scallop/kiwi pairing is weird, but not only is it legit delicious but (according to my former chef and mentor Hiro) it's a classic way to prepare mollusks in Japan. Try a bit of the vinaigrette with a sliver of raw scallop and you'll see.
Invite the whole family over for a scallop tasting and lay out a long platter of these fellas, side by side in their shells (elegant!) or straight on top of the salad and let everyone go nuts! Pop a bottle of sparkling wine and you've got a Sunday night celebration to lighten up these dreary-ass winter months. Or do a couple as a starter for a romantic Valentines dinner for you and your significant other.
Last thing… Overcooking turns scallops from soft pillows of awesome to fibrous little pucks of disappointment so keep the cooking brief and blistering. The cooking should take less than two minutes (not including the half hour marinating time) and the pan should be foaming and hot enough to raise a char on the scallop's surface the moment it touches. Hmmmm… Maybe a hand-torch would work better… I'll let you know.
Miso-marinated Scallops with Kiwi-Yuzu Salad (Serves 6)
Ingredients
1 Tbls. (15ml) Sake
1 Tbls. (15ml) Mirin
2 Tbls. (35g) Shiro Miso
12 Large Pacific Scallops (550g total, shucked and cleaned)
1 ½ Tbls. (21g) Butter
4 Cups (80g) Arugula
2 Cups (70g) Edamamae (Steamed and shelled)
6 Small Radishes (approx. 75g thinly sliced)
2 Tbls. Yellow Tobiko (that's flying fish roe… totally optional, but so worth it!)
Method
Whisk together the sake, mirin and miso in a small bowl until it forms a beautiful golden, slightly-thinner-than-mayo consistency. Pile your scallops into a ziplock bag or a non-reactive container that keeps 'em nice and snug and pour in the miso mix. Massage it so that all the scallops get a nice even coating and marinate them in the refrigerator for half an hour… Anything longer than an hour and the assertive flavours of the miso and booze will overpower the subtle scallops.
Drain the scallops and rub off any excess miso marinade. Set the scallops aside and fire up your favourite non-stick pan over high heat and drop in the butter. From here on you have to watch and react very quickly: The butter will skate around in the pan and hiss until it melts into a light brown layer in the pan. Carefully drop in the scallops and let them sear in place for one minute. Don't shake the pan or poke them or ask them what their feeling… Just let them get a nice golden char on one side before flipping them over and searing them for another minute and a half.
Toss arugula with a couple Tbls. of the Kiwi-Yuzu Dressing (recipe below) and assemble on plate with the edamamae and radishes. Lift the scallops out of the butter with a slotted spoon and lay over top of the salad, garnish with tobiko.
Kiki-Yuzu Dressing (Makes roughly 1 Cup)
2 Kiwis (approx. 180g, skinned and chopped)
2 Tbls. (30ml) Vegetable Oil
1 Tbls. (15ml) Liquid Honey
1 Tbls. (15ml) White Wine
½ Tbls. (7.5ml) Mirin
½ Tbls. (7.5ml) Yuzu Juice
Place all ingredients in a blender and blend until smooth. Strain through a fine mesh sieve to get all the kiwi seeds out and serve with scallops and salad.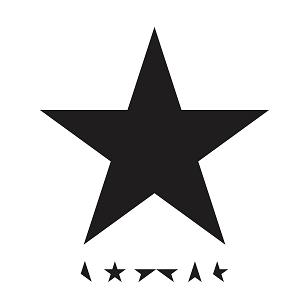 Music To Cook This To:
David Bowie – BlackStar