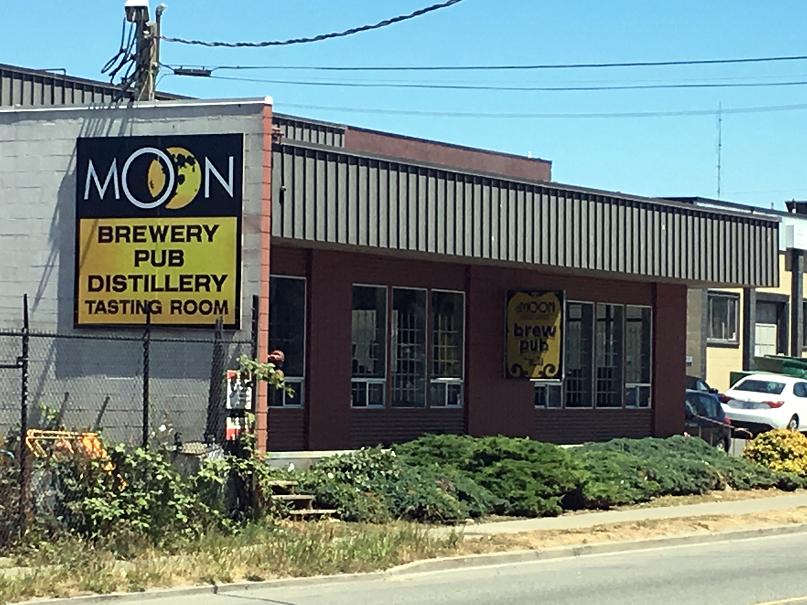 My wife and I hadn't visited Victoria in about a year 'n a half so when we decided to ramble down the Island last weekend there were three things we weren't prepared for: One – Hotels cost more than University tuition. Two – Half of Vic is being knocked down and remodeled so the roads and sidewalks (or lack thereof) are an apocalyptic mess of crumbled concrete and rebar spaghetti. Three – Electronic bikes that you rent with your phone are freakin everywhere!
To avoid the first problem we stayed outside the city center and spent as little time downtown as possible to avoid problem number two. The Ebikes were what saved us! We found a couple discarded bikes at the foot of the galloping goose trail (seriously people just leave them any old place) we fired up the U-Bike app and unlocked 'em. Two hours and two dollars apiece later we had biked ½ the trail, looped back, met a bunch of new friends, pissed off some spandex-biker types and rolled up on the Moon Under Water Brewpub to enjoy some craft beers.
This oasis of well made libations was a little hard to find: It's across the Bay Street Bridge in a very unassuming industrial block next to a rock quarry. A little concrete dust makes the beer taste better right? It took us a couple minutes of sweaty indecision and some prayers to Aegir before we spotted the van with Moon's distinctive space man logo on the side.
Unlike a lot of BC boutique breweries which tend toward a slightly precious "tasting room" vibe, Moon Under Water Brewpub has got it's emphasis all on "pub". It looks like Jim 'n Nadine's bar in Coos Bay, ie. a well-worn watering hole for locals with lots of stories, spills, character and duct tape holding together the works. We felt immediately at home as we sat down at the bar.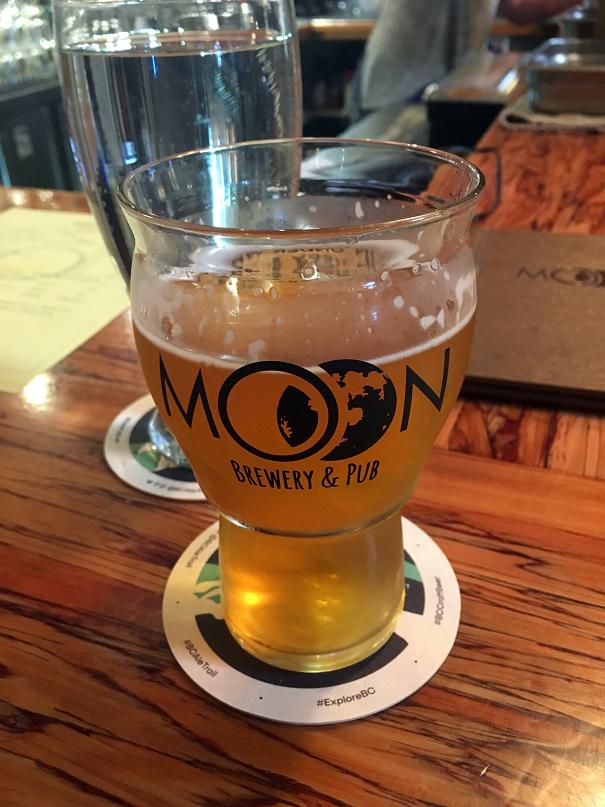 Now I'd had a couple 'o Moon beers before and liked them quite a bit. Their signature Light Side of the Moon Lager is one of my favourite session beers of all time and Creepy Uncle Dunkel is near the top of my dark beer list. I figured I'd have a pint of Light Side and finish up all the half-samples that my picky wife wouldn't finish… Then our bartender slid me a taster of their Citra Sour.
Maybe it was all the biking through rock grit in the summer heat, but damn was that sour on point! I'd stopped ordering sours altogether after far too many of dubious quality cluttered up store shelves a couple years ago, but this was wonderful:  Light, refreshing, tart but not face-punching, a lovely draught that went down easy and didn't gum up my palate.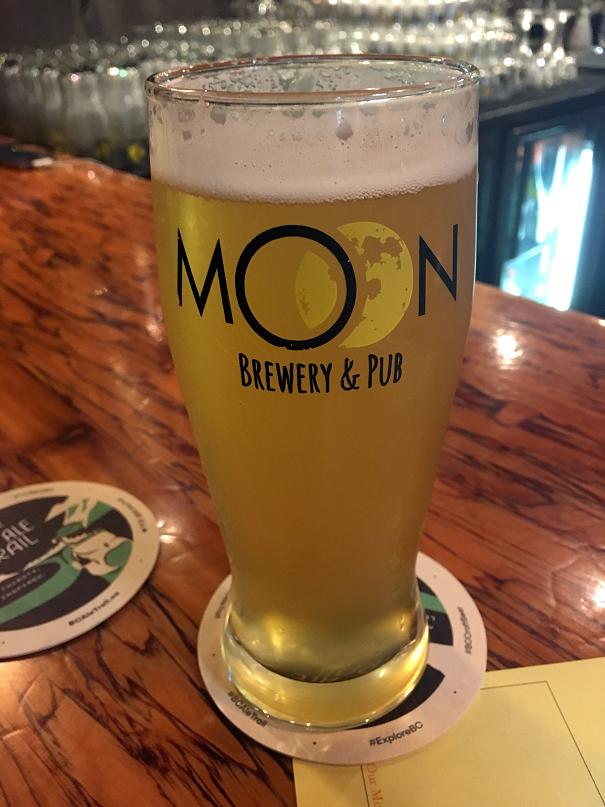 Crystal settled on the equally stellar This Is Hefeweizen, a hazy wheat beer with big toasty banana bread and orange peel aromas and a light, refreshing finish. A slight sourness (does everything get the wild fermentation treatment in this joint?) cut the heffe's thick wheatiness down a bit and made it possible for Crystal to finish it and bike back to our hotel. I suggested to our bartender that it would make a great radler!
I filled a growler full of Moon's signature Light Side Lager (another one for the collection!) and even scored a Light Side t-shirt with a spiffy spaceman print. Everything included it cost barely over what we'd pay for lunch at a Victoria coffee shop, transportation included! Not a bad way to spend an afternoon in apocalypse city! *laughs*