Maitre D: "And finally, monsieur, a wafer-thin mint."
Mr Creosote: "No."
Maitre D: "Oh sir! It's only wafer thin."
Monty Python's The Meaning of Life (Don't Youtube it… You'll lose your appetite!)
A tuile is not a mint, but it is the very definition of "wafer thin". Half way between a cookie and a cracker the classic tuile is a sugary almond snack from France ("Tuile" means "tile") that looks exactly like a Pringles potato chip and is traditionally served with sweet cream. Nowadays tuilemaking embraces both sweet and savoury flavours and is molded into a wide variety of shapes for stuffing, decoration or just eating out of hand.
Now I'm not much for sweets, so my favourite applications of the tuile are usually savoury and incorporate salty or nutty elements. As far as favourite shapes go, I lean towards the simple, the whimsical and sometimes the freakish.
The thinness and consistency of the batter is key to making a good batch of tuiles. My two secret weapons in this battle against opacity are a Silpat and a pallet knife. The Silpat is a nifty reusable silicone baking sheet that nothing ever sticks to, no matter how thin 'n gloopy. The pallet knife 'aint really a knife, it's more like a painter's tool, thin and offset at a perfect angle for smearing things in artistic ways. Both are cheap and readily available at any restaurant supply store.
These tuiles are a bit of R&D I'm doing for the upcoming BCSA Shellfish Festival Gala Dinner. They're based on a recipe from the long-defunct but still awesome Zen Can Cook Blog. I'm still figuring out which shape will best fit our plate so I've banged out a couple batches in various sizes and despite a bit of uneven cooking  (damn oven!) I'd say they turned out pretty good… Only 250 more to go…
Sesame Tuiles  (Makes approx. 12 business card-sized tuiles)  
Ingredients
½ Tbls. (6g) Sugar
1 Egg White
4 Tbls. (60ml) Melted Butter
½ Tsp. (3g) Salt
½ Tsp (3ml) Lemon Juice
¼ cup (35g) All Purpose Flour
Roasted Black and White Sesame Seeds
Method (Pre-heat the oven to 350˚F – A stand-up mixer is a good tool for this, but a bowl and a whisk will work just as well.)
Gently whisk the sugar and egg whites together in a medium bowl until well mixed but not foamy (we're not making meringues here) and add butter, salt and lemon juice. Slowly whisk the mixture together, adding a bit of the flour at a time until the batter is smooth, sticky texture with a consistency just slightly thicker than pancake batter. Pop the mixture into the fridge for an hour before using.
Lay your Silpat out on a baking sheet or use a piece of parchment paper and spay the bejezzus out of it with cooking oil. Pour six to eight tablespoon-sized dollops of the tuile mixture onto the sheet just far away from each other enough to spead 'em out (don't crowd 'em!) and with enough room to get a spatula in there after baking. Use your pallet knife to spread each into as thin and round a shape as you can without leaving as many lumps and bumps as I did! *laughs*Sprinkle sesame seeds onto each tuile and fire 'em into the oven.
Bake them for approx. 8 minutes or until golden brown on the edges and set in the middle… As you can see my oven bakes pretty un-evenly… Hope yours is a bit better. Get a spatula underneath the tuile and pop them off the sheet and onto either a wire rack to cool or if you're interested in shaping them into cool shapes follow the instructions over here.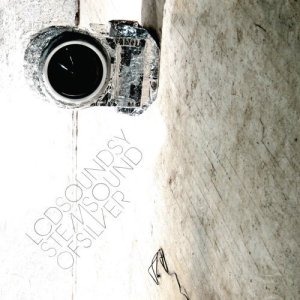 Music To Make Tuiles To:
LCD Soundsystem – Sound Of Silver