Watermelon, Lemon and mint are a classic combination of summer flavours. They kick it in salads, smoothies, sorbets, a legion of various desserts and cocktails… So many cocktails.
This is one such cocktail! Elevated miles above the obsessively photographed, overly-sticky mass of vodka/watermelon rabble out there on the interwebs thanks to its high quality ingredients and the careful blending (yeah it's one of those, dust off ye olde margarita-o-matic) of flavours by my talented mixologist wife.
Yes, Crystal has officially become the bartender (or would that be bartendress?) of the house. This is due as much to her creativity and cilantro-abhorring über taste buds as it is to the slow erosion of my once nuanced palate due to Campari and too much cheap beer. She is constantly experimenting and honing flavours until they hit that not to sour-not to sweet spot, imbibing only when it's hit the mark… Unlike me, who'll too often down a mediocre cocktail simply because my blood/alcohol level is low.
No, this long, tall sally is not one of my half shaken, barely stirred gut-rot-inis, but a sublimely light and damn refreshing summer sipper that will sustain you through a long, sweltering Sunday afternoon sitting by the BBQ.
By the by; the base spirit isn't just any 'ol fire water, but vodka crafted just down the road at Courtenay's Wayward Distillation House where they make all their small batch spirits from honey. Despite the packaging it's not at all "unruly"; in fact it's a smooth sipping vodka that features (unsurprisingly) soft undertones of honey and vanilla. Plus, it's completely grain-free.
Watermelon-Mint Refresher (Serves 4)
Ingredients
6 cups (900g) Semi-frozen Cubes of Watermelon (Go ahead and leave a bit of that whitish pith on, it's got a distinctly refreshing "green" flavour that makes this drink all the better!)
4 Large Ice Cubes
2 Tsp. (10 ml) Liquid Honey, or more To Taste
The Juice of Half a Lemon (30ml)
1 ½ oz. (45ml) Vodka per Glass
Handfull of Fresh Mint Leaves
Soda Water
More Mint!
Method
Dump the watermelon, ice cubes, honey and lemon into the margarita-o-matic and pulse it until it forms a thin smoothie-style consistency. Think Bellini texture.
Muddle the mint leaves into the vodka in the bottom of 4 collins glasses (each glass gets 1 ½ oz.)  and add the watermelon puree. Top each with soda water and mix well so that the deliciousness roams top to bottom. Garnish with sprigs of mint, lay back and enjoy… Crystal says "Cheers!"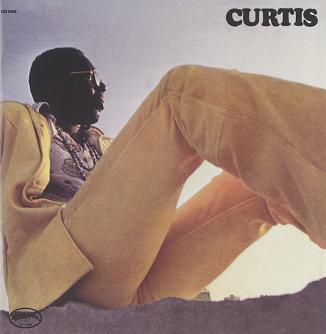 Music To Mix Cocktails To:
Curtis Mayfield – Curtis