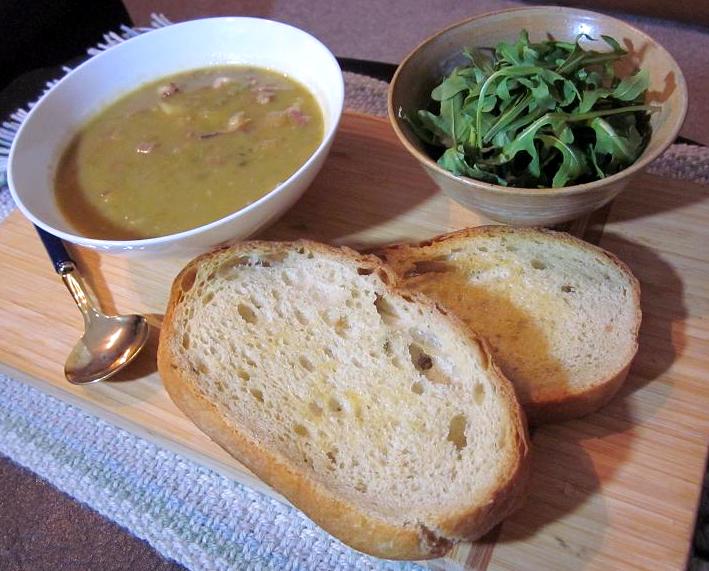 Taking center stage at this year's Yule festivities was a very Germanic looking baked ham. The roast beast has been drawn and quartered, the plates licked clean, and there is still enough meat left to fill a thousand ham 'n marmalade sandwiches.
Also still loitering on the Christmas platter is the bone de le jambon, and from this discarded piece of porcine posterior I got an idea… The Grinch got a wonderful, awful idea.
What better way to celebrate a cold, lazy, post-Christmas afternoon than a bowl of soup? Chopped ham and split peas will warm the insides with savouriness and a "stick to 'yer insides" texture. If the broth is made from boiling the ham bone the finished soup doubles up on depth. This is a classic use of leftovers and a perfect pottage to slurp by the fire after chopping wood in the January cold.
Happy New Year!
Ham Stock(Makes 2 ½-3 L of stock, or just over ¾ of a Gallon)
Okay, first we have to make the broth for the soup, a porky foundation of deep funkiness. So, first thing is to strip all the meat off of the Christmas ham bone. I have to admit that after the whole X-Mas party thing, I wasn't completely with it enough to weight the bone, so we'll just have to imagine that it weighs  1kg, or a couple lbs. Place the bone in a stockpot with chopped onions (375g), celery (120g), carrots (160g), bay leaves, rosemary and black peppercorns. Cover with 5L (1.32 gal) of water and bring to a boil. Lower heat and simmer those piggy bits for 4 hours. Strain out the solids and let the stock cool before covering and refrigerating. This stuff lasts about a week in the fridge and can be used for all kinds of things: minestrone, baked beans, braised collards, caldo verde, or…
Split Pea and Ham Soup (Serves 6)
Ingredients
1 Tablespoon (14g) Butter
1 Medium White Onion (approx. 120g, diced)
4 Garlic cloves (13g, chopped)
1 Celery Stalk (85g, chopped)
1 cup (250ml) Hard Dry Apple Cider (I love Merridale Traditional Cider for this one!)
10 ½ cups (2 ½ L) Ham Stock (recipe above)
 1 ½ cups (about 275g) Potatoes (diced)
1 ¾ cups (350g) Dried Green Split Peas (rinsed)
2 ¼ cups (about 320g) Meat stripped off of the cooked Holiday Ham (either shredded or cubed)
Pepper and chopped Fresh Parsley
Method
Melt butter in a nice big soup pot over medium heat and toss in the onions, garlic and celery. Stir the veg around and sweat e'm for about 3 minutes until soft. Pour in the hard cider and increase the heat, bringing it to a simmer. Reduce the liquid by half, this takes about 4 ½ minutes.
Pour in the ham stock and bring to a boil. Once it's nice and rolling along, reduce the heat to a light simmer and add the spuds and split peas. Cover the pot and simmer for an hour, giving the soup a stir every so often. The split peas will expand, and then break down into the stock, mixing with the starches released from the potatoes and creating a thick, rustic texture. If the soup seems to be thickening too much, just add some more stock or water.
Add the Ham and simmer for another 15 minutes. Let all the flavours marry-up, season with pepper and chopped fresh parsley and serve with a hunk of toasted crusty bread and little arugula tossed in lemon, oil and sea salt.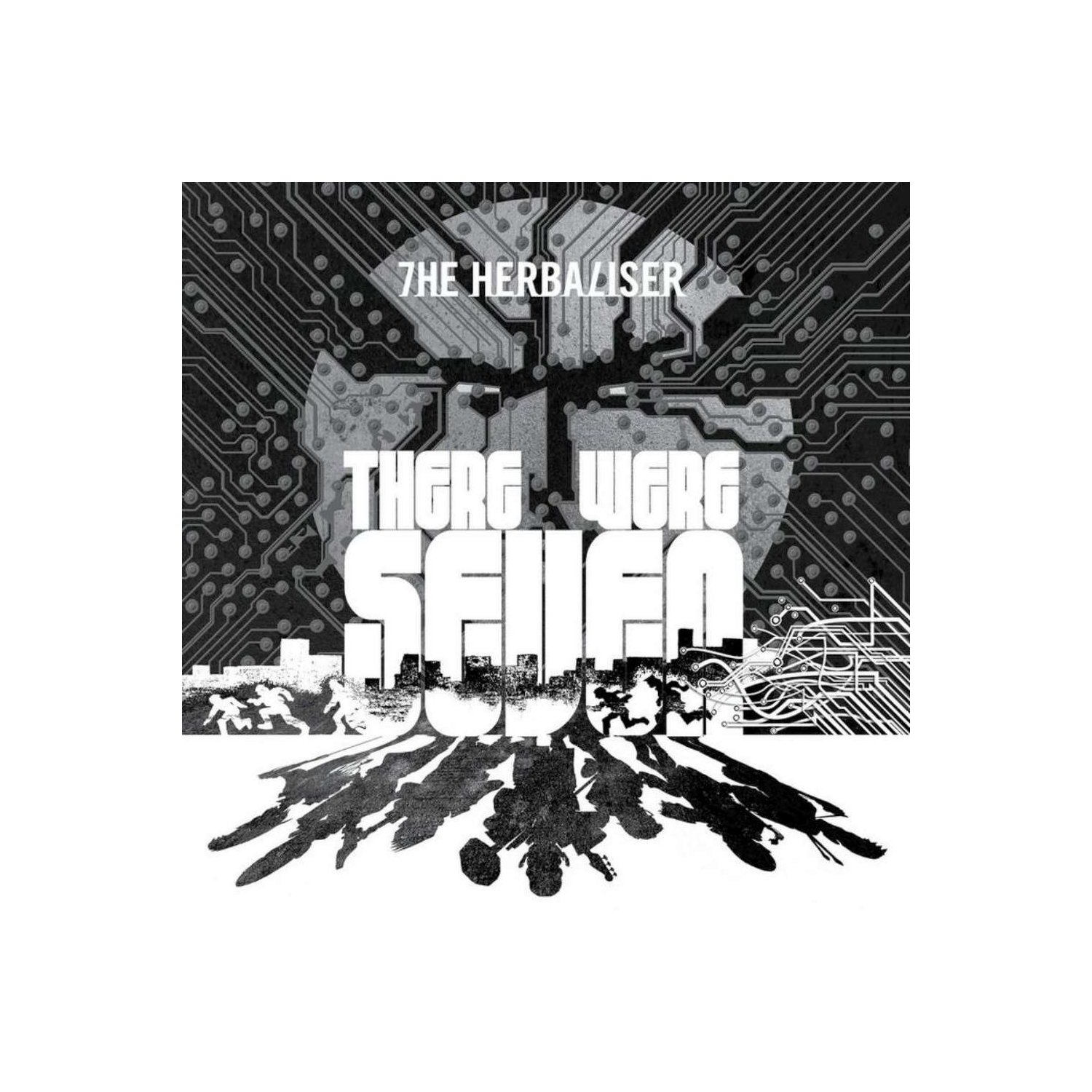 Music To Cook This To:
The Herbaliser – They Were Seven