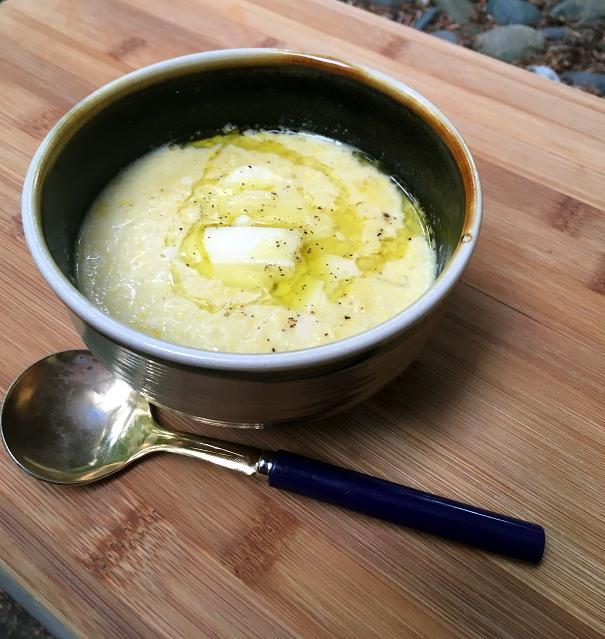 I was sipping coffee in the back yard this morning and felt the first wet whispers of autumn up through my sandaled feet. *sigh* Time to put on some socks, clean the gutters and make some soup.
I had some beautiful cobs of  late-summer corn that I'd picked up from the Willows Market that reminded me of Ontario's Peaches 'n Cream variety with its distinct yellow and white pattern and candy-sweetness. It's good to know that here in BC and pretty much everywhere in Canada  right now you can get your hands on exceptional corn, even if it's just from a bin down at your local Megalomart.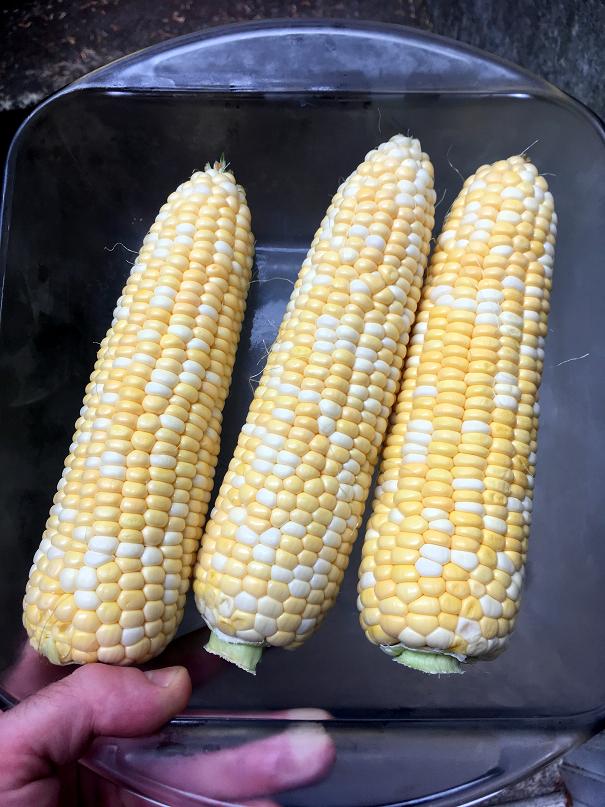 I dusted off a recipe for corn chowder that I was tinkering with last autumn and decided to strip it back to just the very basics. No bacon or potatoes or whatever, just corn and stock, cheese and a hint of cream. Let the corn speak for itself y'know? The results were impressive: Creamy, sweet and satisfying without much effort or too many groceries. I'd easily put it up there with the best soups I've ever made.
It is essential to use sweet, late summer corn for this soup or not to make it at all. Like a gazpacho or any good soup really, this is an exercise in getting the best produce right when it's at peak flavour so that the end product tastes unmistakably sweet. It's the taste of late summer-early fall and is impossible to replicate mid-February… Don't even try.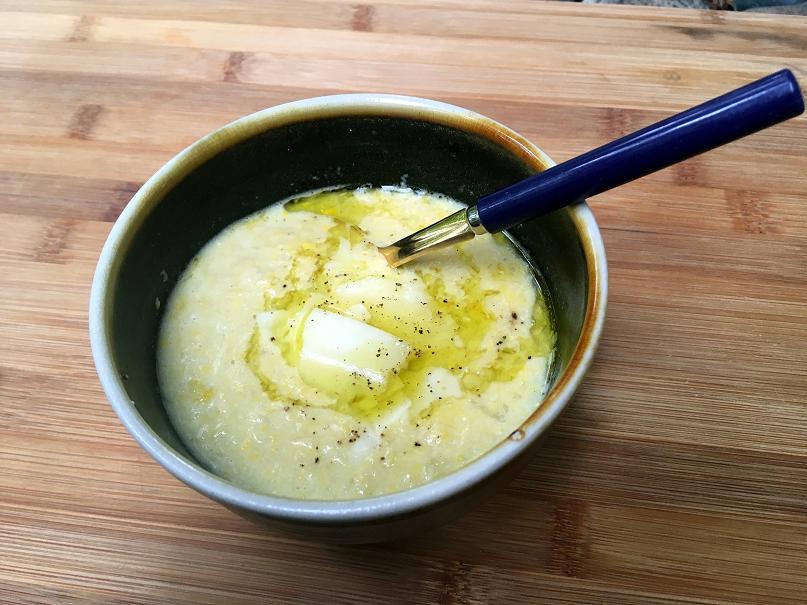 A trick I've used to unlock the extra-special sweetness that I keep going on about is to save the cobs after cutting all the kernels off and toss them in with the soup stock. They will release extra starches and flavour into your soup with very little simmering and give your finished soup a real boost. You can use chicken stock or vegetable stock if you want to keep it vegetarian-friendly, but I've made it with just water and corn cob broth and it's still just as satisfying.
Sweet Corn and Parmesan Soup (Serves 2-4 People)
Ingredients
3 Medium-sized Summer Corn Cobs (930g total, shucked and cleaned of fibres)
4 Cups (almost 1L) Vegetable or Light Chicken Stock
1 ½ Tbls. (14g) Butter
1 Medium-sized White Onion (130g, diced)
1/3 Cups (80ml) Whipping Cream
2 Tbls. (10g) Grated Parmesan Cheese
Salt and Pepper
Method
Hold the corn cobs upright on your cutting board (pointy part aiming at the sky) and carefully slice off the all the kernels – This yields roughly 500g of corn nibs. Toss the naked cobs into a medium-sized pot with the stock and bring up to boil. Turn the heat down and simmer those cobs for fifteen minutes to get a nice, hazy straw colour and corn flavour into the stock. Strain the stock into a waiting bowl and discard the cobs.
Give your pot a wipe and return it to medium heat. Melt the butter and when the bubbles have subsided toss in the onion and stir it around for about four minutes or until they are translucent and the house smells awesome. Pour in the corn stock and kernels, slap a lid on and simmer the whole shebang for ten minutes.
Get out your handy immersion blender – Or I suppose you could transfer the soup to a tabletop blender cup by cup… If so, Good luck you poor soul! – blend the soup as finely as you wish. I prefer a little bit of texture, but for a fancy occasion go as smooth as you can. Return the soup to medium heat one last time and season with salt, pepper, cream and cheese. Give it a stir to make sure all the cheese has melted into the soup and serve.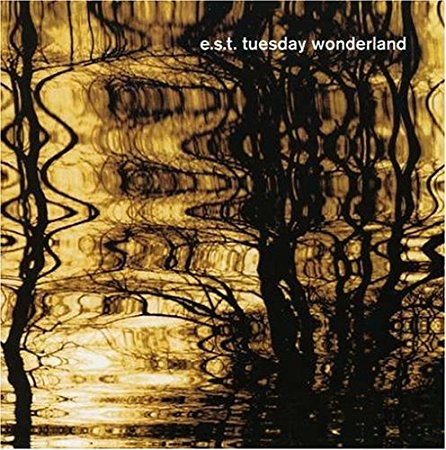 Music to Cook this To:
Esbjorn Svensson Trio – Tuesday Wonderland